50 Cents - Elizabeth II
Pattern
Features
Country
Australia
Type
Pattern
Year
1967
Value
50 Cents (0.50&nbspAUD)
Currency
Dollar (1966-date)
Composition
Silver (.800)
Weight
13.28 g
Diameter
31.65 mm
Thickness
2.5 mm
Shape
Round
Orientation
Medal alignment ↑↑
Demonetized
Yes
References
KM# Pn29

Standard Catalog of World Coins
by George S. Cuhaj
(Krause Publications)
Obverse
2nd portrait of Queen Elizabeth II facing right wearing the Girls of Great Britain and Ireland Tiara
Lettering: ELIZABETH II AUSTRALIA 1966
Arnold Machin O.B.E., R.A. was a British artist, sculptor, coin and stamp designer.
Reverse
Australian coat of arms with large numerical denomination below
Lettering:
50
SD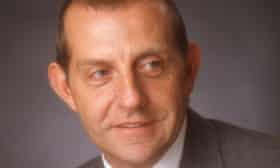 Stuart Leslie Devlin, AO, CMG is a significant contemporary gold and silversmith. Australian-born, he has designed coins for countries around the world, and became especially well known as London-based designer of gold and silver collector's items in the 1970s and 80s.
Edge
Reeded
See also
Manage my collection
To manage your collection, please log in.
Year
Mintage
G
VG
F
VF
XF
AU
UNC
1967
Get this coin
No member from this site currently wants to exchange this coin.
Numista Rarity index:
97
Search tips
This index is based on the data of Numista members collections. It ranges from 0 to 100, 0 meaning a very common coin and 100 meaning a rare coin among Numista members.
Bullion value:
5.82 USD
Search tips
This value is given for information purpose only. It is based on a price of silver at 548 USD/kg. Numista does not buy or sell coins or metal.