1 Dollar - Elizabeth II
10 cent obverse die mule
Features
Country
Australia
Type
Standard circulation coin
Year
2000
Value
1 Dollar
1 AUD = 0.68 USD
Currency
Dollar (1966-date)
Composition
Aluminium-bronze
Weight
9 g
Diameter
25 mm
Thickness
2.5 mm
Shape
Round
Orientation
Medal alignment ↑↑
References
KM# 489,

Standard Catalog of World Coins
by George S. Cuhaj
(Krause Publications)

KM# 402

Standard Catalog of World Coins
by George S. Cuhaj
(Krause Publications)
Obverse
4th portrait of Queen Elizabeth II facing right wearing the Girls of Great Britain and Ireland Tiara. Obverse die of an Australian 10 cent coin (KM# 402)
Lettering:
ELIZABETH II AUSTRALIA 2000
IRB
Ian Rank-Broadley FRBS is a British sculptor who has produced many acclaimed works, among which are several designs for British coinage.
Reverse
"Mob of Roos"
Lettering: 1 DOLLAR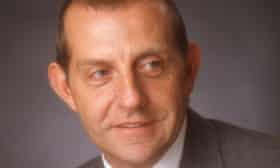 Stuart Leslie Devlin, AO, CMG is a significant contemporary gold and silversmith. Australian-born, he has designed coins for countries around the world, and became especially well known as London-based designer of gold and silver collector's items in the 1970s and 80s.
Edge
Interupted reeded
Comments
In 2003 Australian coin collectors began to become aware of a major coin error that had been released by the Royal Australian Mint. A number of the year 2000 $1 dollar coins had been minted using the incorrect obverse die (heads side) and released into circulation but the error had not been found for a year or two. The obverse of some of the 2000 $1 dollar coins had been minted using the Australian 10 cent obverse die by mistake. With just a 1.4 millimetre difference in diameter between the 10 cent and $1 coin the error went unnoticed, and the legendary 2000 $1 'mule' was released into the wild.

Spotting a 2000 $1 / 10 cent mule isn't difficult when you compare it with a normal $1 coin. The smaller 10 cent die means that there is a large double rim around the obverse of the coin, this can be seen clearly in the image of the coin above. Because the smaller die was used the obverse strike is often off centre, and the double rim equally off centre. Mules with well centered obverse strikes tend to command higher prices.

Total mintage of the 2000 $1 / 10 cent mule is a matter of some conjecture. However, a number of the more prolific mule hunters shared their find statistics on the now defunct Aussie Coins internet forum. From these figures and the large sample size searched (some hunters looked through upwards of 2 million coins) it was deduced that the mintage of the 2000 $1 mule was around 6000-7000.
See also
Manage my collection
To manage your collection, please log in.
Year
Mintage
G
VG
F
VF
XF
AU
UNC
2000
Get this coin
No member from this site currently wants to exchange this coin.
Numista Rarity index:
86
Search tips
This index is based on the data of Numista members collections. It ranges from 0 to 100, 0 meaning a very common coin and 100 meaning a rare coin among Numista members.