1 Dollar - Elizabeth II
6th Effigy - Australian Coinage Portrait 1998-2019
Features
Country
Australia
Type
Non-circulating coin
Year
2019
Value
1 Dollar
1 AUD = 0.68 USD
Composition
Aluminium-bronze
Weight
9 g
Diameter
25 mm
Thickness
2.5 mm
Shape
Round
Orientation
Medal alignment ↑↑
Commemorative issue
Australian Coinage Portrait 1998-2019
Obverse
Sixth crowned portrait of HM Queen Elizabeth II facing right, wearing the George IV State Diadem and the Victorian Coronation Necklace
Lettering:
ELIZABETH II • AUSTRALIA 2019
JC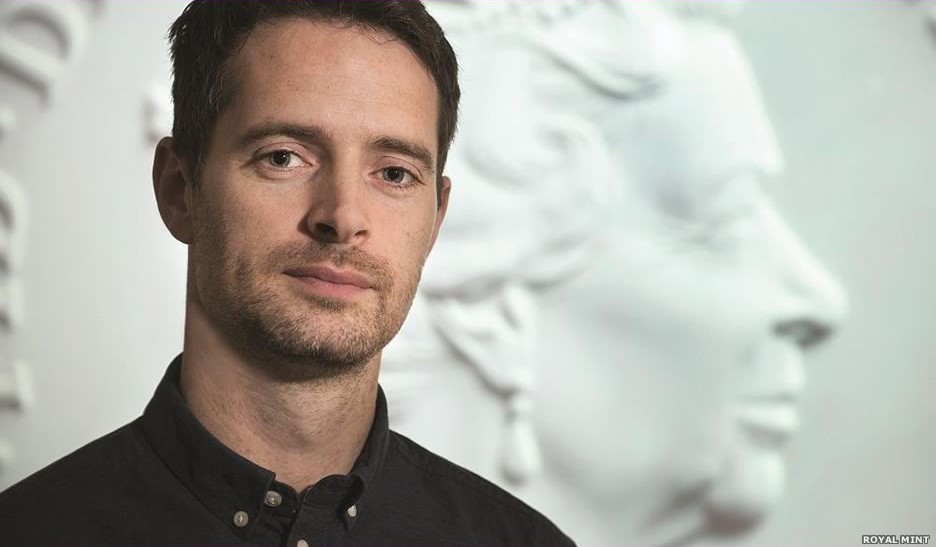 Jody Clark is a British engraver employed by the Royal Mint, notable for designing the fifth and latest portrait of Queen Elizabeth II to feature on coins of the pound sterling.
Reverse
4th portrait of Her Majesty Queen Elizabeth II facing right wearing the Girls of Great Britain and Ireland Tiara
Lettering:
AUSTRALIAN COINAGE PORTRAIT 1998 - 2019
IRB
ONE DOLLAR
Ian Rank-Broadley FRBS is a British sculptor who has produced many acclaimed works, among which are several designs for British coinage.
Edge
7 shorter smooth segments between 7 reeded segments (11 grooves each)
© Mike Bentley
Comments
Released on 3rd September 2018 by the RAM this NCLT $1 coin commemorates the use of Ian Rank-Broadley's portrait of the Queen used on Australian coins from 1998 to 2019. In Australia and the UK this was widely known as the "4th Portrait".
In effect this appears to be a two headed coin.

Portraits of the Queen used on Australian coins are as follows....
1st Portrait - Mary Gillick - 1953 - 1965
2nd Portrait - Arnold Machin - 1966 -1984
3rd Portrait - Ralph David Makleof - 1985 - 1998
4th Portrait - Ian Rank-Broadley - 1998 - 2019
However there was another Queen Elizabeth portrait used on Australian coins. It was only used on one coin in the year 2000, that was the circulation 50 cent commemorating the Royal Visit of that year. It has a unique portrait done by Vladimir Gotwald. So this is actually the 5th portrait.

This is why the new effigy by Jody Clark as depicted on this coin to be used on Australian coins from 2019 is known as the 6th effigy (or 6th Portrait).

However it should be noted that not all Australian 2019 dated coins will use the new Jody Clark 6th portrait. The Year of the Pig 2019 releases have been already issued with the previous Ian Rank-Broadly 4th portrait.
Also the 2019 Moon Landing UNC & Proof sets have been released with the 4th portrait. It remains to be seen when the 6th portrait will appear on a circulation coin. (It is now starting to appear on 2019 dated circulation coins as at July 2019)


See also
Manage my collection
To manage your collection, please log in.
Year
Mintage
G
VG
F
VF
XF
AU
UNC
2019
30,000
24.85
Values in the table above are expressed in USD. They are based on evaluations by Numista users and sales realized on Internet platforms. They serve as a measure, but they are not intended to be relied upon for buying, selling or exchanging coins. Numista does not buy or sell coins.
Get this coin
A member of this site wants to exchange this coin: brismike
Feedback:
(×84)
Country:
Australia
Languages :
Numista Rarity index:
82
Search tips
This index is based on the data of Numista members collections. It ranges from 0 to 100, 0 meaning a very common coin and 100 meaning a rare coin among Numista members.