20 Cents - Elizabeth II
3rd portrait, Masterpieces in Silver
Features
Country
Australia
Type
Non-circulating coin
Year
1991
Value
20 Cents
0.20 AUD = 0.14 USD
Currency
Dollar (1966-date)
Composition
Silver (.925)
Weight
13.09 g
Diameter
28.65 mm
Thickness
2.5 mm
Shape
Round
Orientation
Medal alignment ↑↑
References
KM# 82a

Standard Catalog of World Coins
by George S. Cuhaj
(Krause Publications)
Commemorative issue
25th Anniversary of Decimal Currency
Obverse
3rd portrait of Queen Elizabeth II facing right wearing the King George IV State Diadem.
Lettering:
ELIZABETH II AUSTRALIA 1991
RDM
Engraver: Raphael David Maklouf
Raphael David Maklouf is a sculptor, best known for designing the effigy of Queen Elizabeth II used on the coins of many Commonwealth nations. Maklouf was born in Jerusalem emigrating with his family to the United Kingdom after the Second World War. He attended the Camberwell School of Art until 1958, afterward becoming an academic lecturer for ten years. He was made an Associate of the Royal Society of British Sculptors in 1979. Raphael Maklouf was born to a Jewish family. His father is Samuel Maklouf, born in Safed, Raphael Makouf's mother is Leonie Maklouf.
Reverse
Platypus in water, value superimposed.
Lettering:
20
SD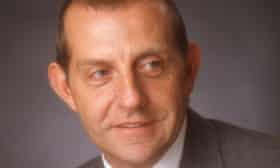 Stuart Leslie Devlin, AO, CMG is a significant contemporary gold and silversmith. Australian-born, he has designed coins for countries around the world, and became especially well known as London-based designer of gold and silver collector's items in the 1970s and 80s.
Edge
Reeded
© Mike Bentley
Comments
Released by the RAM as part of the 1991 "Masterpieces in Silver" eight coin set, this 20 cent sterling silver proof coin commemorates the 25th anniversary of the introduction of Decimal Currency. This was the first complete set of Australian circulating coins released in sterling silver and the first sterling silver releases of Australian one, two, five, ten and twenty cent coins. 1991 was also the last year of one and two cent circulating coin production in Australia.
See also
Manage my collection
To manage your collection, please log in.
Year
Mintage
G
VG
F
VF
XF
AU
UNC
1991
25,000
Get this coin
No member from this site currently wants to exchange this coin.
Numista Rarity index:
95
Search tips
This index is based on the data of Numista members collections. It ranges from 0 to 100, 0 meaning a very common coin and 100 meaning a rare coin among Numista members.
Bullion value:
6.90 USD
Search tips
This value is given for information purpose only. It is based on a price of silver at 569 USD/kg. Numista does not buy or sell coins or metal.