1 Dollar - Elizabeth II
Mob of Roos Silver Bullion Coinage
Features
Country
Australia
Type
Non-circulating coin
Year
2019
Value
1 Dollar
1 AUD = 0.68 USD
Composition
Silver (.999)
Weight
31.1035 g
Diameter
40 mm
Shape
Round
Orientation
Medal alignment ↑↑
Obverse
4th portrait of Queen Elizabeth II facing right wearing the Girls of Great Britain and Ireland Tiara
Lettering:
ELIZABETH II AUSTRALIA 2019
IRB
Ian Rank-Broadley FRBS is a British sculptor who has produced many acclaimed works, among which are several designs for British coinage.
Reverse
"Mob of Roos" Five Kangaroos & Denomination
Lettering: 1 DOLLAR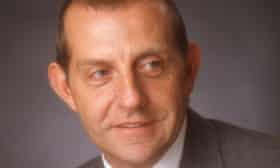 Stuart Leslie Devlin, AO, CMG is a significant contemporary gold and silversmith. Australian-born, he has designed coins for countries around the world, and became especially well known as London-based designer of gold and silver collector's items in the 1970s and 80s.
Comments
This 2019 issue had a mintage of 5,000 and was first released at the Singapore Coin Fare. Only 3,000 ended being released to the public following the fair.
The second 2019 issue had a mintage of 5,000 and was released at the Chicago ANA Show 2019. It has a privy mark depicting the Willis Tower.
Manage my collection
To manage your collection, please log in.
Year
Mintage
G
VG
F
VF
XF
AU
UNC
2019 [ ]
5,000
2019 [ ]
5,000
UNC Willis Tower privy
Get this coin
No member from this site currently wants to exchange this coin.
Numista Rarity index:
94
Search tips
This index is based on the data of Numista members collections. It ranges from 0 to 100, 0 meaning a very common coin and 100 meaning a rare coin among Numista members.
Bullion value:
18.19 USD
Search tips
This value is given for information purpose only. It is based on a price of silver at 585 USD/kg. Numista does not buy or sell coins or metal.