5 Cents - Elizabeth II
6th portrait
Features
Country
Australia
Type
Standard circulation coin
Years
2019-2020
Value
5 Cents
0.05 AUD = 0.034 USD
Currency
Dollar (1966-date)
Composition
Copper-nickel
Weight
2.83 g
Diameter
19.4 mm
Thickness
1.3 mm
Shape
Round
Orientation
Medal alignment ↑↑
Obverse
Sixth crowned portrait of HM Queen Elizabeth II facing right, wearing the George IV State Diadem and the Victorian Coronation Necklace
Lettering:
ELIZABETH II
AUSTRALIA 2019
JC
Jody Clark is a British engraver employed by the Royal Mint, notable for designing the fifth and latest portrait of Queen Elizabeth II to feature on coins of the pound sterling.
Reverse
Short beaked Echidna (Tachyglossus aculeatus) & Denomination
Lettering:
5
SD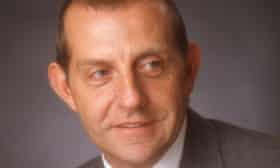 Stuart Leslie Devlin, AO, CMG is a significant contemporary gold and silversmith. Australian-born, he has designed coins for countries around the world, and became especially well known as London-based designer of gold and silver collector's items in the 1970s and 80s.
Edge
Reeded
© Mike Bentley
Comments
In 2019 the RAM has updated the standard Echidna (Spiny Anteater) 5 cent coin with the Jody Clark 6th Portrait of the Queen on the Obverse. It was issued in bags of 40 at RAM "Pop up Shops" at various locations throughout Australia in 2019. The coin is expected to be issued in Uncirculated & Proof Year Sets, and various Baby Uncirculated & Proof sets from 2020.

The 2020 Uncirculated and Proof Sets containing this coin were released on 4/11/2019.

See also
Manage my collection
To manage your collection, please log in.
Year
Mintage
G
VG
F
VF
XF
AU
UNC
2019
2020
Proof Year Set
2020
UNC Year Set
Get this coin
Members from this site want to exchange this coin: brismike, JOCA
Feedback:
(×87)
Country:
Australia
Languages :
Feedback:
(×262)
Country:
Portugal
Languages :
» See details for each year/mintmark
Numista Rarity index:
81
Search tips
This index is based on the data of Numista members collections. It ranges from 0 to 100, 0 meaning a very common coin and 100 meaning a rare coin among Numista members.