100 Dram
Caucasian otter
Features
Country
Armenia
Type
Non-circulating coin
Year
1997
Value
100 Dram
100 AMD = 0.21 USD
Currency
Dram (1993-date)
Composition
Copper-nickel
Weight
28.28 g
Diameter
38.61 mm
Shape
Round
References
KM# 71

Standard Catalog of World Coins
by George S. Cuhaj
(Krause Publications)
Commemorative issue
WWF Conserving Nature Series - Caucasian otter
Obverse
National Coat of Arms, denomination below, date bottom
Lettering:
• ՀԱՅԱՍՏԱՆԻ ՀԱՆՐԱՊԵՏՈՒԹՅՈՒՆ •
100
ԴՐԱՄ
1997
Translation:
Republic of Armenia
100 Dram
Reverse
Caucasian otter facing right
Lettering:
• WWF CONSERVING NATURE '97 •
ԿՈՎԿԱՍՅԱՆ ՋՐԱՍԱՄՈՒՅՐ CAUCASIAN OTTER
Translation: Caucasian otter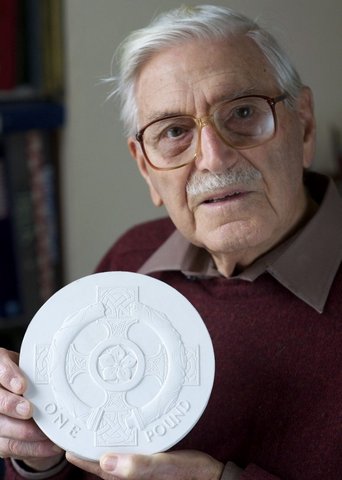 Norman Henry Sillman, ARCA, FRBS was a British sculptor and a coin designer, including the one pound coins for the Royal Mint.
Edge
Reeded
Manage my collection
To manage your collection, please log in.
Year
Mintage
G
VG
F
VF
XF
AU
UNC
1997
50,000
Get this coin
No member from this site currently wants to exchange this coin.
Numista Rarity index:
81
Search tips
This index is based on the data of Numista members collections. It ranges from 0 to 100, 0 meaning a very common coin and 100 meaning a rare coin among Numista members.