1 Dollar - Elizabeth II
4th Portrait - Federation State Tribute QLD - Silver Proof
Features
Country
Australia
Queen
Elizabeth II (1952-date)
Type
Non-circulating coin
Year
2001
Value
1 Dollar
1.00 AUD = 0.72 USD
Currency
Dollar (1966-date)
Composition
Silver (.999) (Pad Printed)
Weight
31.135 g
Diameter
40.6 mm
Thickness
4 mm
Shape
Round
Orientation
Medal alignment ↑↑
Commemorative issue
Federation State Tribute - Queensland
Obverse
Miniature 4th portrait of Queen Elizabeth II facing right wearing the Girls of Great Britain and Ireland Tiara in outer rim. The inner dump has the Perth Mint's 'rampant swan' logo.
Lettering:
ELIZABETH II
ONE DOLLAR
AUSTRALIA
THE PERTH MINT
Est. 1899
Ian Rank-Broadley FRBS is a British sculptor who has produced many acclaimed works, among which are several designs for British coinage.
Reverse
Outer Ring has the Badges of the Six States and Northern Territory with Queensland in colour. Inner Dump has a coloured representation of the Floral Emblem of Queensland the Cooktown Orchid.
Lettering:
QUEENSLAND NEW SOUTH WALES SOUTH AUSTRALIA TASMANIA NORTHERN TERRITORY VICTORIA
WESTERN AUSTRALIA CENTENARY OF FEDERATION 1901-2001
P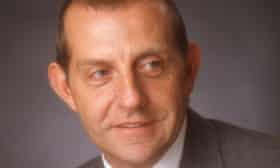 Stuart Leslie Devlin, AO, CMG is a significant contemporary gold and silversmith. Australian-born, he has designed coins for countries around the world, and became especially well known as London-based designer of gold and silver collector's items in the 1970s and 80s.
Edge
Reeded
Mint
Comments
This coin forms part of the Centenary of Federation 2001 State Tribute Series of six Fine Silver (.999) coloured coins issued by The Perth Mint in 2001 in a capsule in a special case.



This special set of Holey Dollar coins and Dump medallions was released as a series which pays tribute to the six States that form the federated Commonwealth of Australia. Each Centenary of Federation holey Dollar coin portrays the official badges of each Australian State and the Northern Territory, with one of the state badges highlighted in colour. The corresponding Dump medallions depict each of the States' floral emblems in colour. Each medallion has the shape of the seven-pointed Federation star.

This interlocking coin and medal pair was issued at the ANDA Coin show in Perth as part of a six coin/medal Holey Dollar State Tribute series. Unlike the standard non-coloured release, the 7-pointed star-shaped centrepiece (or dump) is a medallic issue - it was not given a legal tender value. The reverse design of the dump depicts a full-colour image of Queensland's floral emblem - the Cooktown Orchid.



This was the certificate issued with each six coin set.

See also
Manage my collection
To manage your collection, please log in.
Date
Mintage
VG
F
VF
XF
AU
UNC
2001 P
1,500
Get this coin
No member from this site currently wants to exchange it.
Numista Rarity index:
97
Search tips
This index is based on the data of Numista members collections. It ranges from 0 to 100, 0 meaning a very common coin or banknote and 100 meaning a rare coin or banknote among Numista members.
Bullion value:
27.95 USD
Search tips
This value is given for information purpose only. It is based on a price of silver at 899 USD/kg. Numista does not buy or sell coins or metal.