2 Dollars - Elizabeth II
6th Portrait - Kookaburra - 30th Anniversary High Relief
Features
Country
Australia
Queen
Elizabeth II (1952-date)
Type
Non-circulating coin
Year
2020
Value
2 Dollars
2.00 AUD = 1.45 USD
Currency
Dollar (1966-date)
Composition
Silver (.999) (Selective gold plating on fauna)
Weight
62.213 g
Diameter
40.9 mm
Thickness
7.28 mm
Shape
Round
Orientation
Medal alignment ↑↑
Commemorative issue
30th Anniversary of the Kookaburra Bullion Coin
Series: Australian Kookaburra
Obverse
A representation of Stuart Devlin's depiction of a kookaburra perched on a tree branch as it appeared on the 1990 Australian Kookaburra Silver Proof coin. A miniature representation of the Jody Clark's effigy of Queen Elizabeth II.
Lettering:
ELIZABETH II
AUSTRALIA
1990 2020
2 DOLLARS
Designers: Jody Clark , Stuart Devlin
Jody Clark is a British engraver employed by the Royal Mint, notable for designing the fifth and latest portrait of Queen Elizabeth II to feature on coins of the pound sterling.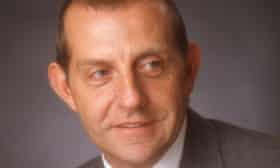 Stuart Leslie Devlin, AO, CMG is a significant contemporary gold and silversmith. Australian-born, he has designed coins for countries around the world, and became especially well known as London-based designer of gold and silver collector's items in the 1970s and 80s.
Reverse
Kookaburra perched on corrugated rooftop at dawn with stylised rays of light in the background. The bird and outer ring of the coin are gilded in 24-carat gold. Also included is the inscription AUSTRALIAN KOOKABURRA 30TH ANNIVERSARY, the Perth Mint P minmark, weight and purity.
Lettering:
AUSTRALIAN KOOKABURRA
2oz 9999 SILVER
JM
P
30TH ANNIVERSARY
Designer: Jennifer McKenna
Edge
Gilded continuous reeding
Lettering: None
© Serverlan
Mint
Comments
First issued by The Perth Mint in 1990, the Australian Kookaburra portrays a new impression of the famous bush bird each year. With its unmistakable laughing call, the kookaburra is synonymous with Australia – from the outback to the back yard.
See also
Manage my collection
To manage your collection, please log in.
Date
Mintage
VG
F
VF
XF
AU
UNC
2020 P
1,000
Get this coin
No member from this site currently wants to exchange it.
Numista Rarity index:
97
Search tips
This index is based on the data of Numista members collections. It ranges from 0 to 100, 0 meaning a very common coin or banknote and 100 meaning a rare coin or banknote among Numista members.
Bullion value:
58.16 USD
Search tips
This value is given for information purpose only. It is based on a price of silver at 936 USD/kg. Numista does not buy or sell coins or metal.