Asarphi - Birendra Bir Bikram
Conservation
Features
Country
Nepal
Type
Non-circulating coin
Year
2031 (1974)
Calendar
Vikram Samvat
Currency
Asarphi Gold Coinage
Composition
Gold (.900)
Weight
33.4370 g
Diameter
34 mm
Shape
Round
Orientation
Medal alignment ↑↑
References
KM# 844

Standard Catalog of World Coins
by George S. Cuhaj
(Krause Publications)
Commemorative issue
Conservation - Rhinoceros
Obverse
Crowned Bust of King Birendra Bikram Shah looking to the right.
Lettering:
श्री ५ वीरेन्द्र वीर बिक्रम शाहदेव
नेपाल ⠂२०३१
Translation:
Shree Panch Birendra Bir Bikram Shah dev
Nepal 2031 (i.e. 1974 in Gregorian Cal)
Reverse
Depiction of the Great Indian Rhinoceros.
Lettering:
श्री श्री श्री गोरखनाथ
श्री भवानी
ठूलो असर्फी
Translation:
Shree Shree Shree Gorakhnath
Shree Bhavani
Large Ashrapi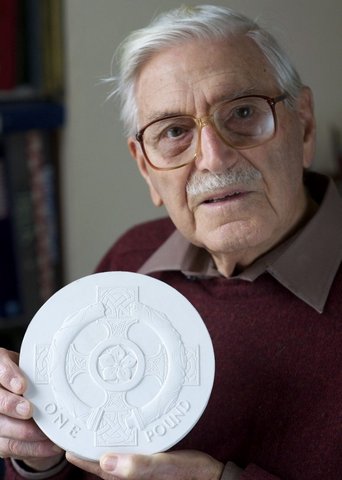 Norman Henry Sillman, ARCA, FRBS was a British sculptor and a coin designer, including the one pound coins for the Royal Mint.
See also
Manage my collection
To manage your collection, please log in.
Year
Mintage
G
VG
F
VF
XF
AU
UNC
2031 (1974)
2,176
2031 (1974)
671
Proof
Get this coin
No member from this site currently wants to exchange this coin.
Numista Rarity index:
100
Search tips
This index is based on the data of Numista members collections. It ranges from 0 to 100, 0 meaning a very common coin and 100 meaning a rare coin among Numista members.
Bullion value:
1,415.29 USD
Search tips
This value is given for information purpose only. It is based on a price of gold at 47,030 USD/kg. Numista does not buy or sell coins or metal.