1 Penny - Edward VII
Features
Country
Jamaica
Type
Common coin
Years
1902-1903
Value
1 Penny (1/240)
Metal
Copper-nickel
Weight
8.1 g
Diameter
30.9 mm
Shape
Round
Orientation
Medal alignment ↑↑
Demonetized
yes
References
KM# 20

Standard Catalog of World Coins
by George S. Cuhaj
(Krause Publications)
Obverse
Crowned bust right within beaded circle
Lettering:
EDWARD VII KING AND EMPEROR
DES
· 1902 ·
Engraver: George William de Saulles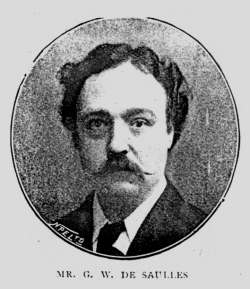 George William de Saulles was a British medallist. He authored and designed the obverse of coins from the United Kingdom and its colonies under Queen Victoria and Edward VII of the United Kingdom
Reverse
Lettering:
JAMAICA
INDUS UTERQUE SERVIET UNI
ONE PENNY
Engraver: George William de Saulles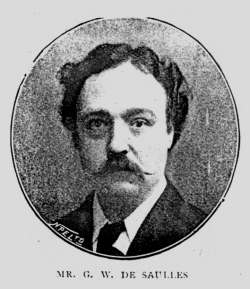 George William de Saulles was a British medallist. He authored and designed the obverse of coins from the United Kingdom and its colonies under Queen Victoria and Edward VII of the United Kingdom
Edge
Smooth
Comments
Cross lines run Horizontally.
See also
Manage my collection
To manage your collection, please log in.
Year
Mintage
G
VG
F
VF
XF
AU
UNC
1902
60,000
1903
60,000
Get this coin
No member from this site currently wants to exchange this coin.
Numista Rarity index:
68
Search tips
This index is based on the data of Numista members collections. It ranges from 0 to 100, 0 meaning a very common coin and 100 meaning a rare coin among Numista members.