1 Dollar - Elizabeth II
4th Portrait - 50th Anniversary of Decimal Currency
Features
Country
Australia
Queen
Elizabeth II (1952-date)
Type
Circulating commemorative coin
Year
2016
Value
1 Dollar
1.00 AUD = 0.72 USD
Currency
Dollar (1966-date)
Composition
Aluminium-bronze
Weight
9 g
Diameter
25 mm
Thickness
2.5 mm
Shape
Round
Orientation
Medal alignment ↑↑
Commemorative issue
50th Anniversary of Decimal Currency
Obverse
Small Version of the 4th portrait of Queen Elizabeth II facing right wearing the Girls of Great Britain and Ireland Tiara,
Reproduction of 1 Florin Coin with Australian Coat of arms
Lettering:
ELIZABETH II
AUSTRALIA 2016
FIFTY YEARS
AUSTRALIA (Within the Florin)
Ian Rank-Broadley FRBS is a British sculptor who has produced many acclaimed works, among which are several designs for British coinage.
Reverse
"Mob of Roos" 5 kangaroos, denomination superimposed
Lettering: 1 DOLLAR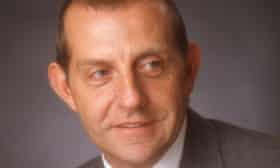 Stuart Leslie Devlin, AO, CMG is a significant contemporary gold and silversmith. Australian-born, he has designed coins for countries around the world, and became especially well known as London-based designer of gold and silver collector's items in the 1970s and 80s.
Edge
7 shorter smooth segments between 7 reeded segments (11 grooves each)
© Mike Bentley
Mint
Royal Australian Mint, Canberra, Australia (1965-date)
Comments
This coin was released into circulation by the RAM to commemorate the Changeover 50 years ago in 1966 to decimal currency in Australia.

The Reverse of the coin is the same as a standard definitive 1 Dollar coin. The Obverse of the coin has a miniature Ian Rank-Broadly Queens Head and a representation of an Australian Florin coin (2 Shillings) as issued between 1953 to 1964. This coin was released into circulation in 2016 alongside the normal definitive version.

This was the UNC Mint Set.



The RAM issued a "Push in Folder" for collectors to keep all six of the "Changeover" circulating coins:



A version of the coin with a (C) Counterstamp was released as part of the "Enlightenment" celebration in Canberra. Mintage 5,000 but purportedly only 600 actually issued.



Location of the (C) Counterstamp on the Enlightenment issue coin:



Also released by Australia Post as a Postal Numismatic Cover (2016 Issue 04)

See also
Manage my collection
To manage your collection, please log in.
Date
Mintage
VG
F
VF
XF
AU
UNC
Frequency
2016
560,000
0.72
1.84

79%

2016
100,000
0%
Circulating - Mint Roll (5,000 Rolls)
2016
21.08
8%
Circulating - Sealed Mint Bag
2016
20,852
66.84
5%
Proof Year Set
2016
9,000
1.7%
UNC PNC
2016
1,250
0.8%
UNC Set - World Money Fair
2016
100,000
3.95
18%
UNC Year Set
2016 (C)
600
3%
(C) Counterstamp Enlighten Issue
Values in the table above are expressed in USD. They are based on evaluations by Numista users and sales realized on Internet platforms. They serve as a measure, but they are not intended to be relied upon for buying, selling or exchanging. Numista does not buy or sell coins or banknotes.
Frequencies show the percentage of Numista users who own each year or variety among all the users who own this coin. Since some users own several versions, the sum may be greater than 100%.
Get this coin
Members from this site want to exchange it: edoego, ybigdan, Numismater, hardev_bindra, jbEE, brismike
Feedback:
(×136)
Country:
Armenia
Languages :
Feedback:
(×158)
Country:
Australia
Languages :
Feedback:
(×30)
Country:
Russia
Languages :
Feedback:
(×214)
Country:
India
Languages :
Feedback:
(×237)
Country:
Australia
Languages :
Feedback:
(×93)
Country:
Australia
Languages :
» See the details of the coins available for swap
Numista Rarity index:
30
Search tips
This index is based on the data of Numista members collections. It ranges from 0 to 100, 0 meaning a very common coin or banknote and 100 meaning a rare coin or banknote among Numista members.