50 Cents - Elizabeth II
Jubilee
Features
Country
British Virgin Islands
Type
Non-circulating coin
Year
1978
Value
50 Cents (0.50 USD)
Composition
Silver (.925)
Weight
16.72 g
Shape
Round
Orientation
Medal alignment ↑↑
References
KM# 20

Standard Catalog of World Coins
by George S. Cuhaj
(Krause Publications)
Commemorative issue
Coronation Jubilee
Obverse
Bust of Elizabeth II to right divides dates
Lettering:
BRITISH VIRGIN ISLANDS
1953 1978
· ELIZABETH II · CORONATION JUBILEE ·
Arnold Machin O.B.E., R.A. was a British artist, sculptor, coin and stamp designer.
Reverse
Two Brown Pelicans.
Lettering: 50 CENTS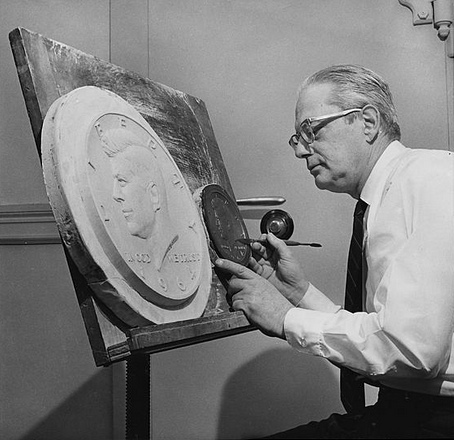 Gilroy Roberts was a sculptor, gemstone carver, and the ninth Chief Engraver of the United States Mint between 1948 and 1964. He is notable for having designed the obverse of the Kennedy Half Dollar.
Edge
Reeded
Manage my collection
To manage your collection, please log in.
Year
Mintage
G
VG
F
VF
XF
AU
UNC
1978 FM
6,196
Get this coin
No member from this site currently wants to exchange this coin.
Numista Rarity index:
89
Search tips
This index is based on the data of Numista members collections. It ranges from 0 to 100, 0 meaning a very common coin and 100 meaning a rare coin among Numista members.
Bullion value:
8.94 USD
Search tips
This value is given for information purpose only. It is based on a price of silver at 578 USD/kg. Numista does not buy or sell coins or metal.